Pregnancy week by week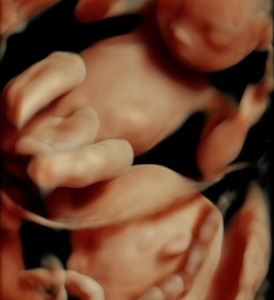 You
Pursuant to physical strain you start breathing and sweating faster than before. Also, you could gain considerably weight. This is due to the changes in the performance of metabolism and thyroid. If your palms are red, this is due to the increased quantity of oestrogen in your body.
Your baby
The baby's body is covered with little hairs which disappear before birth. The origins of the permanent teeth are formed. The iron is stored to the body of the child for creating red corpuscles. The cognition centre of the baby is going to develop and the certain places are formed in the brain for tasting, smelling, hearing, seeing and touching.
Have you already been to the screening of fetal developmental abnormalities?