Loote Ultrahelikeskus Celebrates Ten-year Jubilee Today
01.06.2021
Today, ten years ago, on June 1, 2011, Child Protection Day, we opened our doors to patients.
The fact that we just started on Children's Day was symbolic because our mission is to help unborn children.
At that time, the OSCAR test was the most accurate prenatal screening test for chromosomal abnormalities. In ten years, with the help of the OSCAR test, Loote Ultrahelikeskus has detected 78 severe fetal chromosomal abnormalities.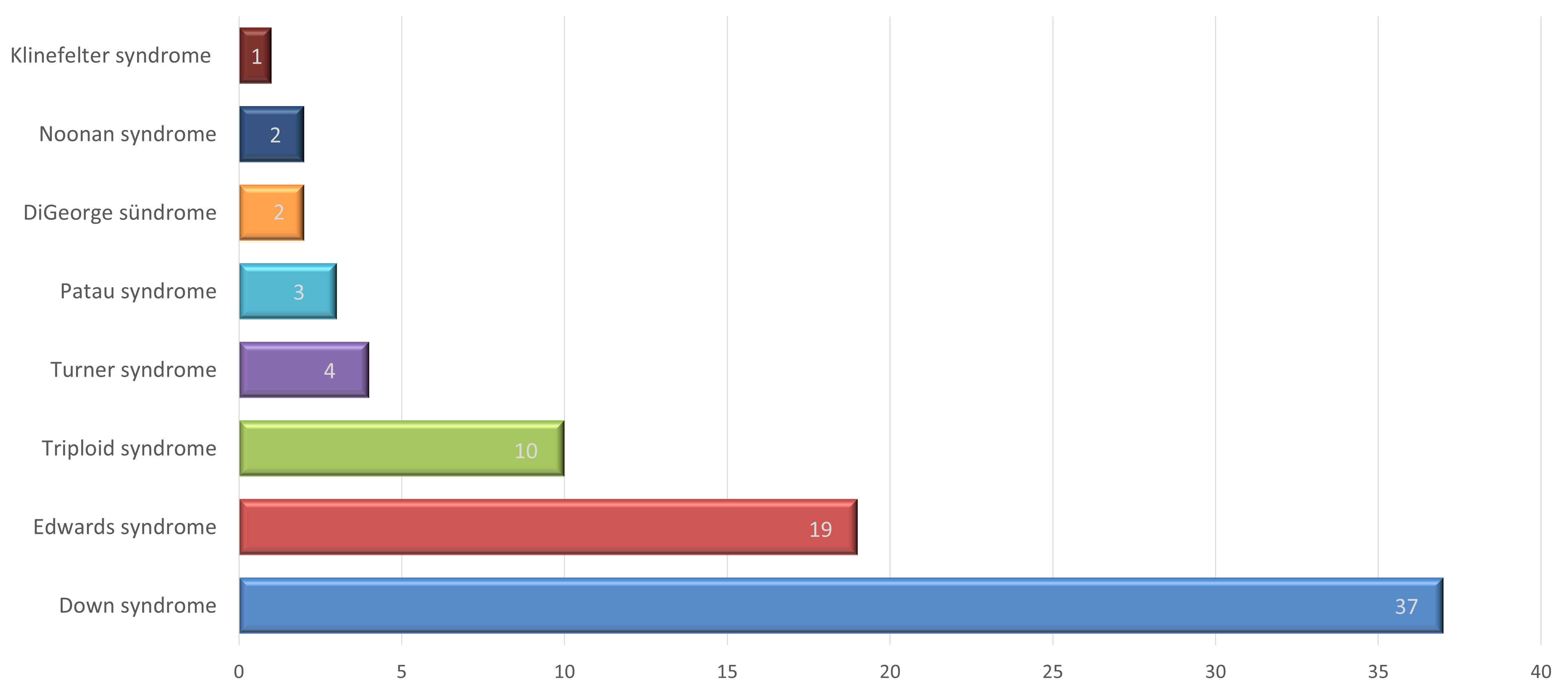 With regard to the detection of chromosomal diseases, the OSCAR test has been handing over its "baton" to NIPT tests in recent years (Panorama test, PanoramaXP test, Vistara test, Horizon test).
Loote Ultrahelikeskus already invested in high technology in its early years by purchasing one of the world's most advanced prenatal 3D/4D ultrasound devices – the Voluson E8 BT12. This provided the opportunity to study fetal organ structures and perform fetal 3D or 4D volume analysis and fetal vascular doppler tests in early pregnancy.
The aim of Loote Ultrahelikeskus is to provide safe ultrasound examinations for pregnant mothers, which, thanks to their quality, detect fetal malformations and maternal pathologies as early as possible while reducing the need for many unnecessary additional examinations, which can be dangerous to fetuses.
Over the past ten years, we have served 34,079 patients and performed 6,648 OSCAR tests.
Whereas in the early years there was a large proportion of 3D/4D fetal ultrasound examinations, today every fourth patient visits Loote Ultrahelikeskus for OSCAR testing and every third patient for fetal anatomical screening. Only one in five patients seek a fetal ultrasound for emotional reasons.
During these ten years, we have discovered 575 different developmental defects in fetuses as: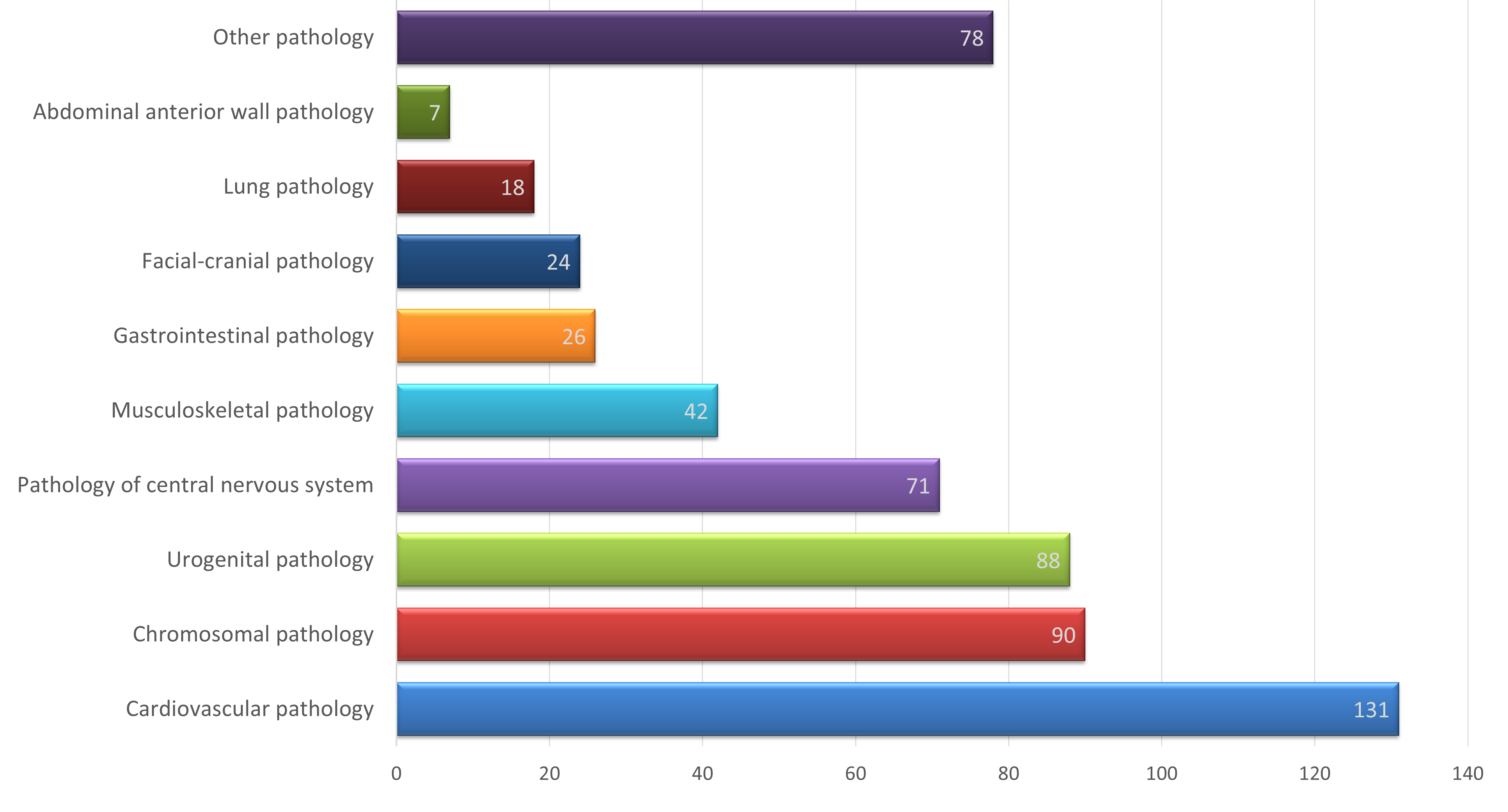 In 2011, we started conducting fetal echocardiography, highly detailed examinations of fetal hearts. At that time, public hospitals did not yet provide such examinations. This was done with the aid of Prof. Rabih Chaoui in Berlin, who some of the patients with more complex heart problems were sent to for a second opinion. That same year, the first pregnant woman with a fetus who had severe heart failure was sent to the German Heart Institute in Berlin, where the woman gave birth and the newborn was immediately and successfully operated on. This was an important opportunity to help this child because at that time such heart defects were not yet operated on in newborns in Estonia. In 2011, we also began providing a pregnancy monitoring service. Over the last ten years, 154 pregnant women have used this service.
In 2012, we started conducting fetal neurosonography, an in-depth ultrasound examination of the fetal central nervous system. At that time, public hospitals did not yet provide such examination. That year, we sent a pregnant woman with a fetus who had severe lung pathology to receive a prenatal intrauterine operation (placement of an intrathoracic shunt) at King's College Hospital in London. This was an important opportunity to help the unborn child improve his chances of survival after birth. That same year, a pregnant woman with a fetus who had a severe diaphragmatic hernia was also sent to King's College Hospital, for prenatal surgery (a percutaneous fetoscopic endoluminal tracheal occlusion). Prenatal intrauterine surgeries were not yet performed in Estonia.
In 2013, Loote Ultrahelikeskus was the first place in Estonia to introduce a non-invasive prenatal screening for fetal chromosomal diseases - the Panorama test, which is still undoubtedly the most accurate chromosomal disease screening test in the world. In the last seven years, Loote Ultrahelikeskus has performed 1025 Panorama tests, during which time 6 fetuses with Down syndrome, 1 fetus with Edwards syndrome, 1 fetus with Klinefelter syndrome and 1 fetus with Triploid syndrome were detected.
In 2014, a microdeletions panel was added to the Panorama test, providing information on the five most common intellectual disability genes in fetuses (DiGeorge syndrome, 1p36 deletion syndrome, Angelman syndrome, Cri-du-Chat syndrome and Prader-Will syndrome) in addition to the aforementioned chromosomal diseases. Loote Ultrahelikeskus has performed 572 examinations in the last six years, during which no microdeletions have been detected so far.
That same year, we also started performing screenings for the eight most severe fetal heart defects as part of the OSCAR test. This method makes it possible to detect almost 85% of life-threatening heart defects. At the time, public hospitals did not yet evaluate heart structures in their first-trimester ultrasound scans. Since then, 11 severe life-threatening heart defects have been detected during the OSCAR test.
In 2015, we were the first in Estonia to introduce the Quantus FLM test, a prenatal non-invasive fetal maturity assessment examination, which is an important tool for scheduling premature birth for mothers whose fetuses are growing poorly.
In 2016, we were the first in Estonia to introduce the Horizon test, which examines parents for 274 recessive autosomal diseases. If both parents carry the corresponding defective gene, there is a 25% chance that their child carries the same disease. Since then, we have done the Horizon test on 13 couples. So far, no couple has had the potential to pass the recessive disease on to their children. In 2016 we also introduced the Anora test, a genetic examination of the aborted fetus to determine the genetic cause of a miscarriage. That year, a pregnant woman with a fetus who had severe lung pathology was also sent to King's College Hospital in London for an intrauterine operation - an intrathoracic shunt. Without this operation, the baby would have died in the uterus (in utero).
In 2017, we introduced the opportunity to conduct the Panorama test for twin. So far we have conducted the Panorama test in 33 twin pregnancies. All twins examined have been chromosomally healthy. That year, a very rare fetal malformation was discovered during the OSCAR test - Meckel-Gruber syndrome, which had not been diagnosed prenatally in Estonia before.
In 2018, due to our increased ability to discover more complex and rare prenatal fetal pathologies, a network of foreign consultants was established, with Prof. Dario Paladini from Italy and Prof. Gustavo Maligner from Israel. These colleagues were consulted for more serious diseases and patients sent to them for consultations. That year, a very rare pathology was discovered in a fetus at Loote Ultrahelikeskus - a parasitic twin (fetus in fetu), which had not been diagnosed prenatally in Estonia before.
In 2019, in addition to the first-trimester preeclampsia screening, we also started providing second and third-trimester preeclampsia screenings. As the development of fetal neurosonography necessitated specifying the nature and prognosis of child brain developmental disorders, the first mother with a child with a rare brain pathology was sent to the Austrian reference clinic for fetal MRI (magnetic resonance imaging) and neurological consultation with Prof. Daniela Prayer. In Estonia, the first steps are still being taken to introduce fetal MRI scans into the prenatal screening program. In cooperation with Synlab Eesti, patients receiving the OSCAR test were given the opportunity to give blood tests at 11 different blood collection sites across Estonia, near their place of residence. 23.7% of patients, i.e., almost every fourth pregnant woman, coming to Loote Ultrahelikeskus for an OSCAR test or to assessing the risk of preeclampsia is from outside Harju County.
That same year, the Vistara test was introduced, to find out the pathology of 30 different individual genes in the fetus, which can cause 25 different genetic diseases that are very often undetectable with ultrasound and often appear only in late pregnancy or the first years of life. In the last three years, 71 Vistara tests have been performed. So far, the Vistara test has detected one fetus with Noonan syndrome and one fetus with osteogenesis imperfecta (the patient continued with her pregnancy).
In 2020 during the coronavirus pandemic, when OSCAR tests were temporarily discontinued in bigger hospitals, Loote Ultrahelikeskus temporarily suspended conducting 3D scans due to emotional reasons and contributed to the first-trimester combined screening. That year, 809 OSCAR tests were performed at Loote Ultrahelikeskus, and four fetuses with Down syndrome and two fetuses with Edwards syndrome were detected. As most prenatal midwifery visits in large hospitals were replaced by remote consultations during the coronavirus pandemic, we opened an online store on the Loote Ultrahelikeskus website where pregnant women can purchase a fetal doppler to perform a fetal heart rate analysis in order to evaluate fetal wellbeing. After a midwife joined the Loote Ultrahelikeskus team, the number of pregnant women registered with us increased. We also started vaccinating pregnant women against pertussis, influenza and tick-borne encephalitis.In 2020, a rare fetal epicardial lipomatous hypertrophy was discovered at Loote Ultrahelikeskus, which had not been described in fetus-related literature before.
In 2021, a paperless, environmentally friendly customer service was introduced to allow patients to receive their ultrasound test results digitally via the Tricefy cloud service to a smart device, or via email.
The purpose of Loote Ultrahelikeskus is to help pregnant women detect chromosomal diseases and developmental disorders in their fetuses, and counsel them. One of the new approaches at Loote Ultrahelikeskus is the early diagnosis of severe complications during pregnancy (such as preeclampsia, intrauterine poor fetal growth and premature birth) and the scientific monitoring of at-risk pregnant women and their fetuses.
Loote Ultrahelikeskus also has a testing laboratory, which has given rise to innovative ideas such as streaming ultrasound transmission via Skype, 3D fetal ultrasound imaging, and recording ultrasound with audio on memory sticks.
We are grateful to our patients who have trusted us and made the continuity of Loote Ultrahelikeskus possible.
Many thanks to our administrator and nurse. Thanks to their friendliness and warmth, Loote Ultrahelikeskus has become known as a patient-friendly and cosy private office, where all those who seek help are always welcome.