The sending of coloured photos to smart device
If required, it is possible to get the photos of the foetus made during the ultrasound screening into smart devices (smartphone, iPad, computer) by e-mail or SMS message.
The given photos can be viewed and downloaded within 29 days through the secure Tricefy cloud used by Loote Ultrahelikeskus and if required, can be shown to friends and family members in social media (Facebook, Twitter) as well as printed out as coloured photos.
The photos are encrypted and anonymous for security reasons and Loote Ultrahelikeskus deletes the photos in the cloud automatically after 29 days. If photos could not be downloaded within this period the administrator of Loote Ultrahelikeskus should be addressed for the receipt of a new link.
Pursuant to downloading the patient is responsible for the safe use and preservation of his/her photos. The given photos are not meant for medical use. This extra service is offered to the patients only in case of healthy foetuses.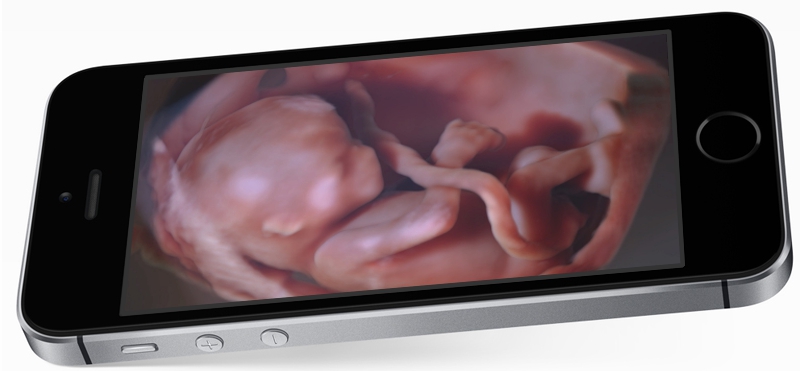 Photo of foetus in the smartphone