Fetal Medicine Foundation extended the license of OSCAR test for the Fetal Ultrasound Center until 13 July 2021
30.08.2020
Dr. Marek Šois successfully passed the OSCAR test's annual mandatory external audit and examination.
To pass the exam, one had to:
submit the results of 776 OSCAR tests performed in the Fetal Ultrasound Center during the period of 05 August 2019-10 July 2020;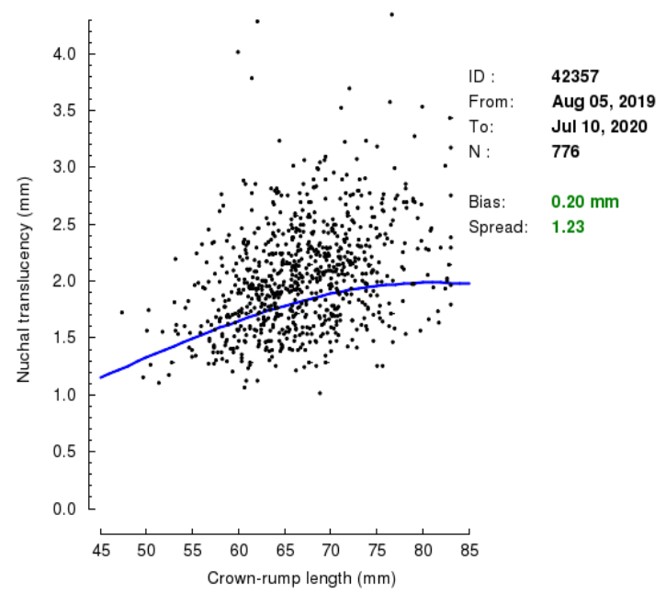 2. to take a short internet-based theoretical exam;
provide 3 control images for each ultrasound marker.
Dr. Marek Šois was certified for all five ultrasound markers of the OSCAR test:
fetal nuchal fold;
2. fetal nasal bone;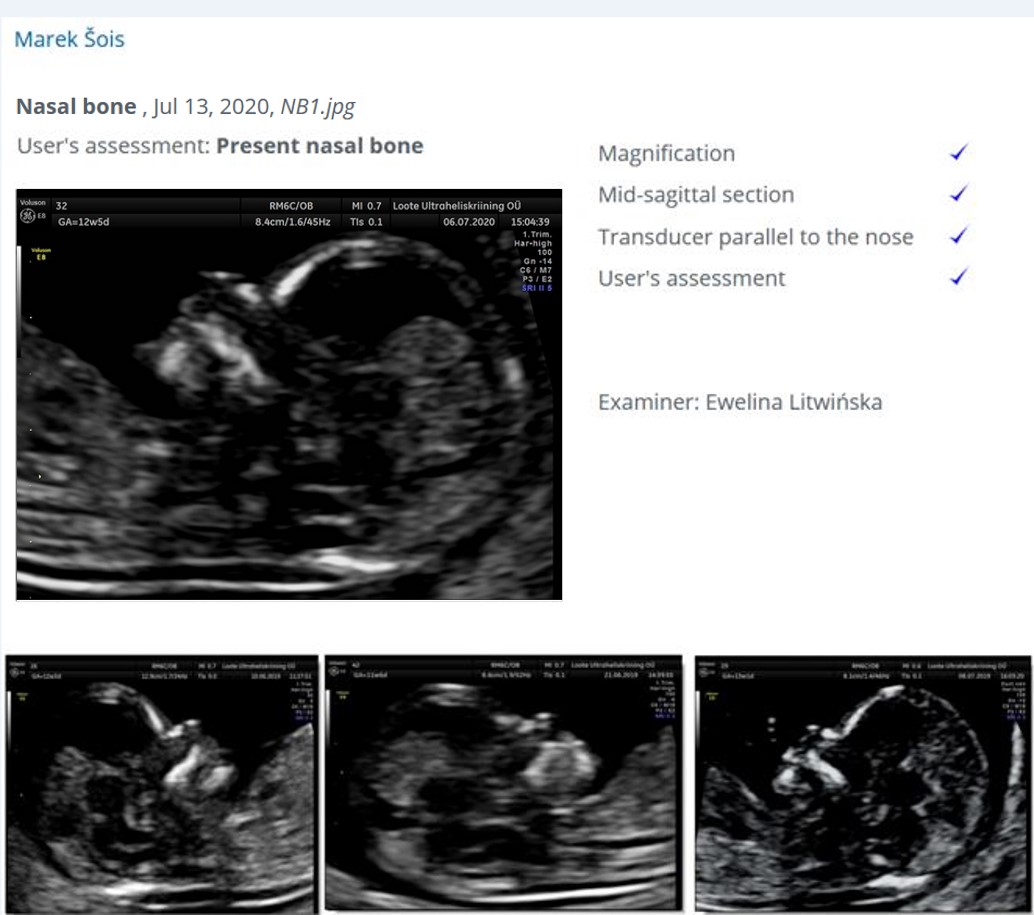 3. venous duct's blood flow;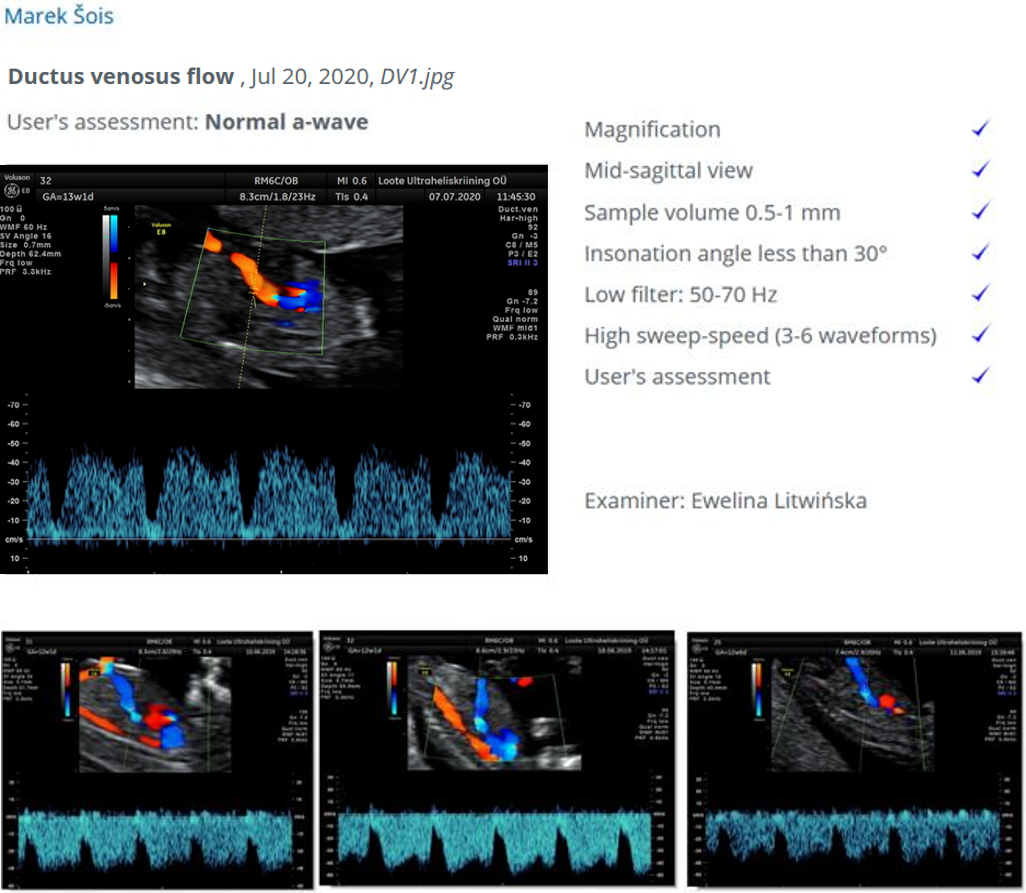 4. tricuspid valve's blood flow;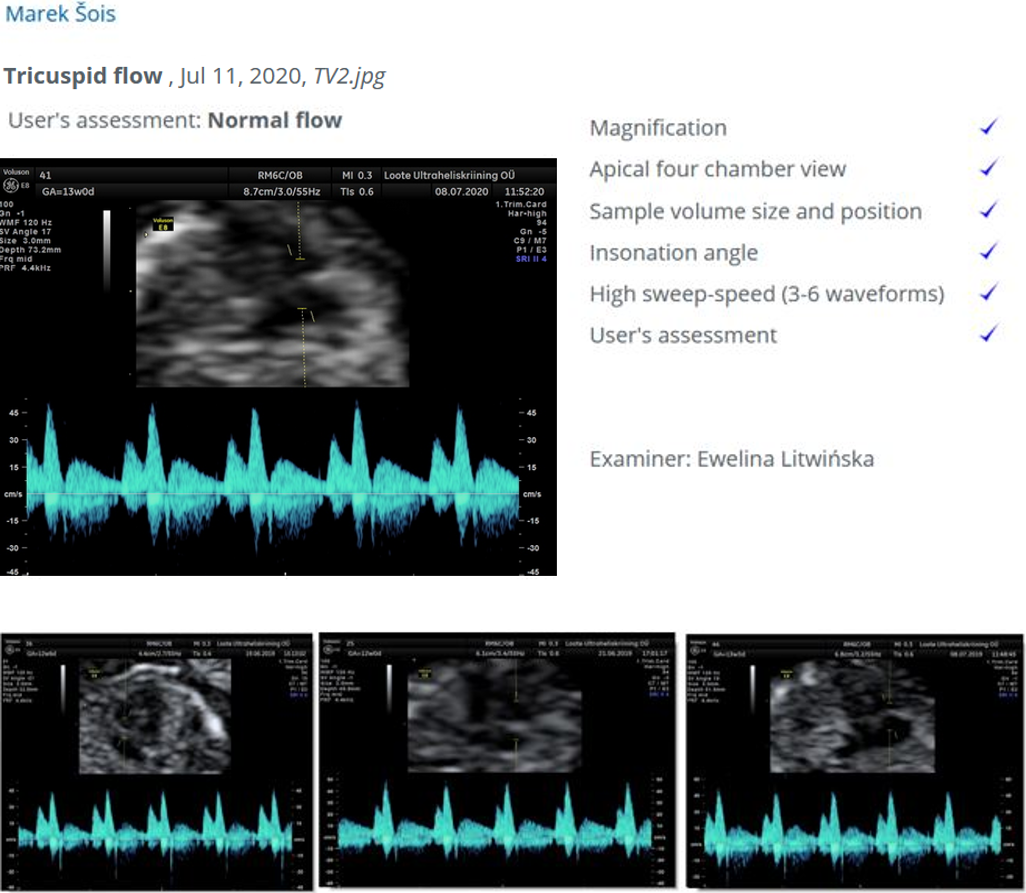 5. uterine arteries' blood flow.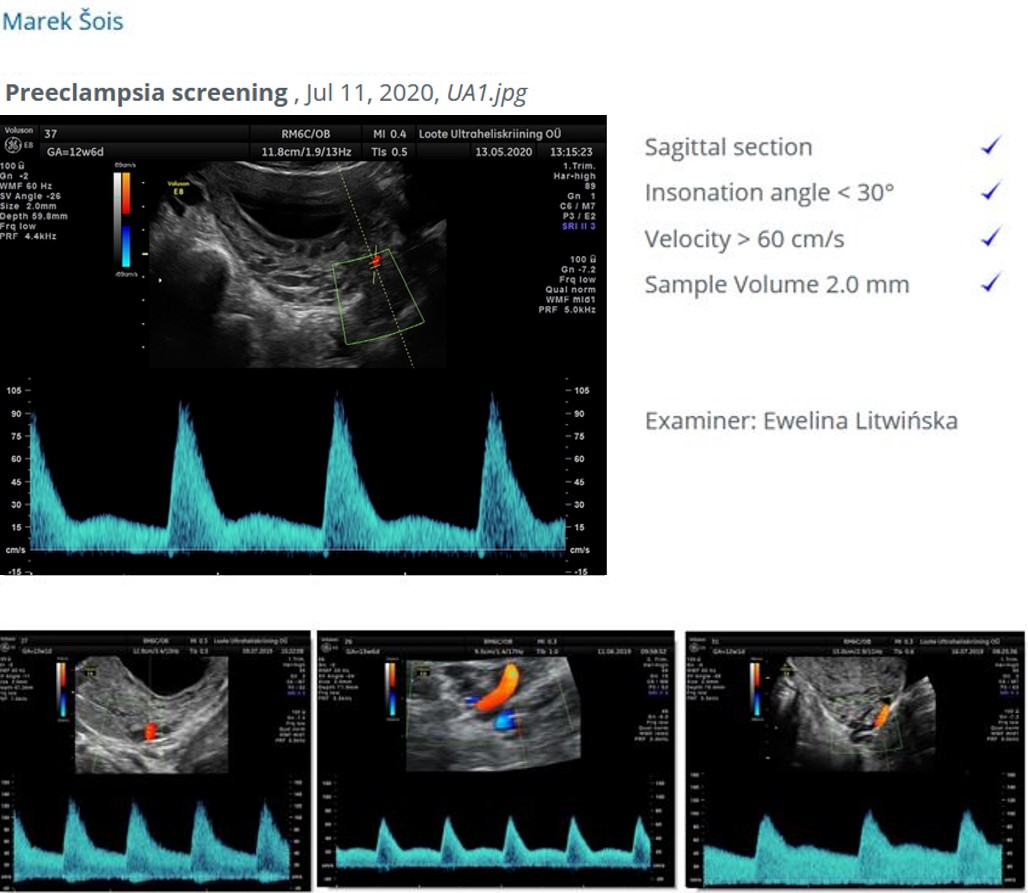 The OSCAR test license and the right to use the FMF Risk Calculation Program for all ultrasound markers was extended until 13 July 2021 and the name of the doctor was included on the list of audited ultrasound specialists on the website of the Fetal Medicine Foundation.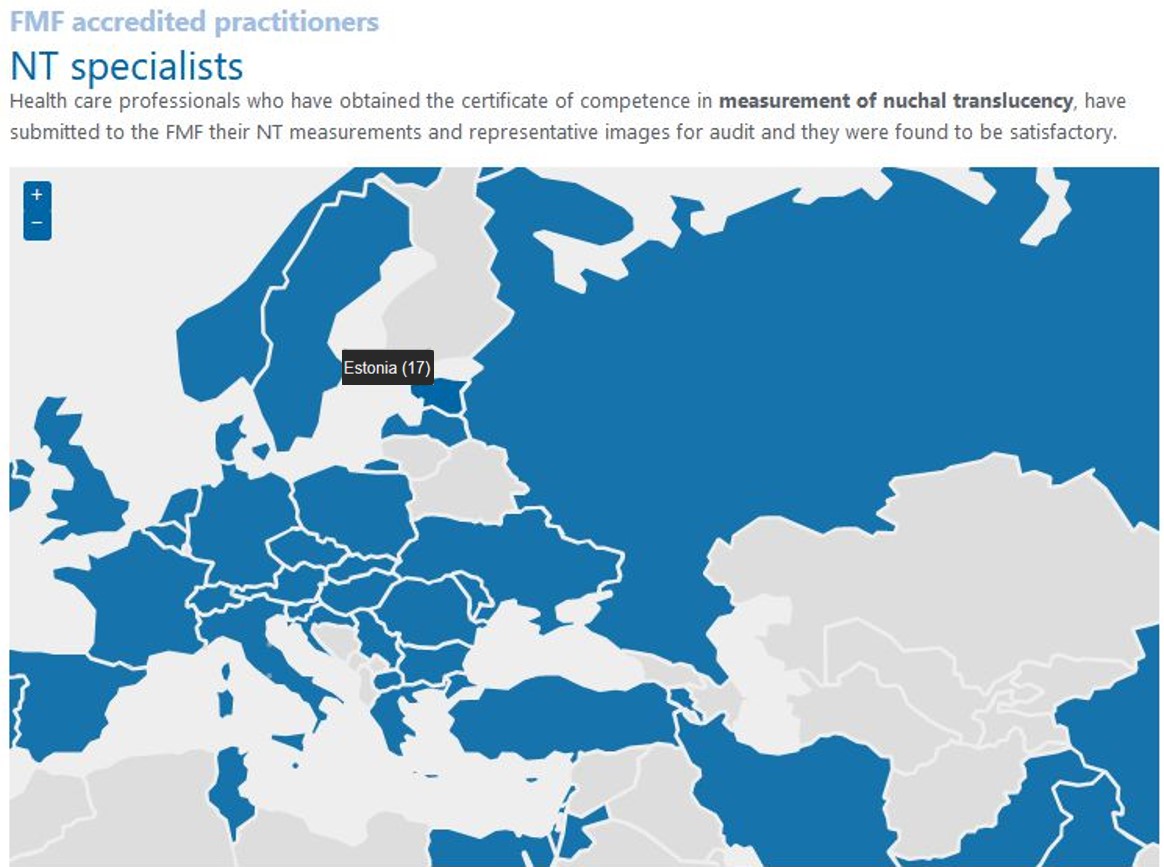 In 2019, 592 OSCAR studies were performed in the Fetal Ultrasound Center. 18 women who were expecting twins (i.e. 3.1%) and 71 women who were pregnant with IVF (i.e. 12,0%) passed the OSCAR test.
During this period in the Fetal Ultrasound Center, the OSCAR test diagnosed:
4 retentions of pregnancy;
3 fetuses with Down syndrome;
4 fetuses with Edwards syndrome;
1 fetus with Turner syndrome.
Between 2011 and 2019, during which 5816 OSCAR tests were performed, the sensitivity of the test has been 100%. This means that no fetuses with Down's disease were left undetected. In 2019, the number of false-positive tests was 20 (3.3%).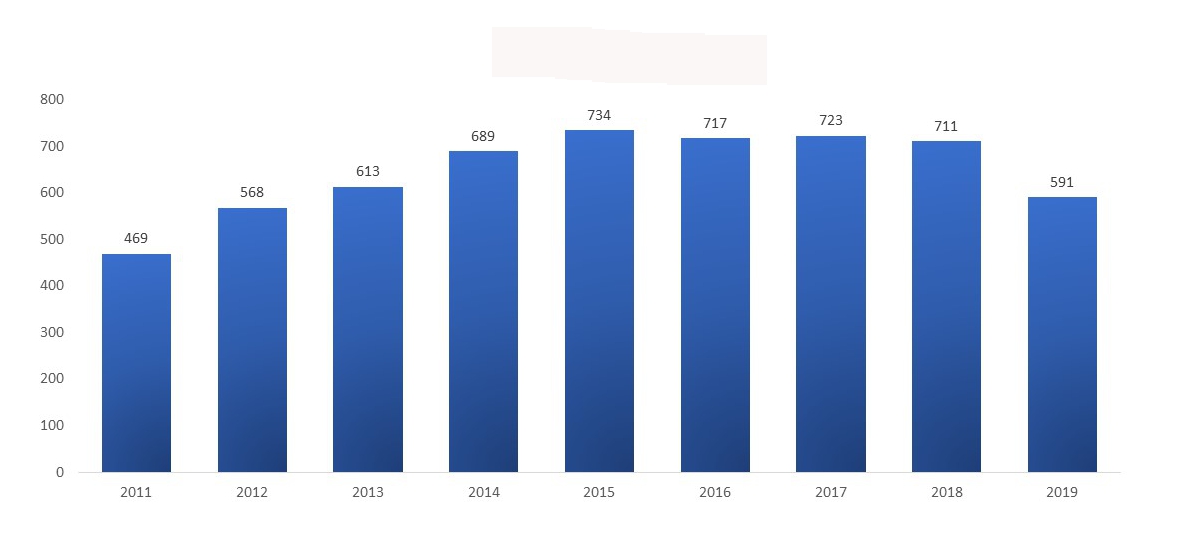 Table: In the period 2011-2020. OSCAR tests performed at the Fetal Ultrasound Center by year.

A good screening test is characterized by a high detection rate of chromosomal diseases and by the minimal number of false-positive responses, which minimizes the need for invasive procedures that may potentially endanger the fetal life (chorionic biopsy, amniotic fluid test).
Internationally, it is considered acceptable when a screening test detects 75% of fetuses with Down's disease among 3% of false-positive screening tests.
Fetal Ultrasound Center's OSCAR test meets these requirements.
The external audit (UK NEQAS) performed in the Edinburgh Reference Laboratory was successfully passed also by Synlab Estonia, a partner of the Fetal Ultrasound Center, which analyzes I-trimester hormones (PAPP-A, β-HCG, PLGF).
By controlling the quality of our work, we create a sense of security for our patients that the quality of the OSCAR test provided by the Fetal Ultrasound Center is guaranteed.