The Fetal Ultrasound Center's Restrictions Are Being Lifted
17.05.2020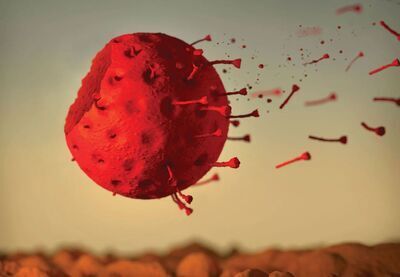 From March 19 until May 18th, the Fetal Ultrasound Center was in a state of emergency due to the coronavirus pandemic. During this time, we gave OSCAR tests to 333 pregnant mothers to identify severe, non-life-threatening malformations of the fetuses in the uterus and the risks of chromosomal diseases and pregnancy complications. In five fetuses, we discovered a severe developmental disorder or incurable chromosomal disease.
On May 18th large clinics resumed OSCAR testing and admitting women between the sixth and ninth weeks of pregnancy.
In connection with the resumption of planned treatment in hospitals, the Fetal Ultrasound Center will resume registering patients for gynecological examinations, 3D ultrasound examinations and assessments of 3rd trimester fetal growth and wellbeing, in addition to OSCAR tests and fetal developmental screening. We will also start re-registering pregnant women.
The peak of the coronavirus pandemic is over in Estonia, but the Fetal Ultrasound Center still is retaining the measures necessary to protect patients and staff from infection.
Here are some measures we've taken to help make your visit safe:
Patients must disinfect their hands when entering the Fetal Ultrasound Center.
Upon entering the waiting room, patients will put on surgical masks.
An administrator will measure each patient's body temperature.
Patients must complete a health declaration stating whether they have been in contact with a person infected with the COVID-19 virus or have recently arrived from abroad.
Gynecologists will perform their ultrasound examinations using protective gloves, and disposable paper sheets will be used for each patient.
At the end of each working day, floors and work surfaces are cleaned with special disinfectants.
Visits are spaced out so no more than two patients are in the waiting room at the same time.
Patients are able to sit at least 2 m apart in the waiting room.
Unfortunately, it is still not allowed to bring a support person to the Fetal Ultrasound Center.
At the same time, we do not want to exclude fathers and support persons from the ultrasound examination of the baby, so we try to find different solutions as much as possible. This can be:
A live Skype video call of the fetal ultrasound;
Ultrasound recording with sound on DVD or memory stick;
Colored ultrasound printout of the fetus;
Sending fetal images to a smart device via the Fetal Ultrasound Center cloud;
For women who want to record an ultrasound with their mobile phone, we can offer the use of a tripod.
Many thanks to all the women and their families who have bravely adhered to and understood the restrictions of the emergency. We know it has not been easy.
Thank you very much for your understanding.
Dr Marek Šois